Pendant 18K Gold, patinated Sterling Silver, handcrafted details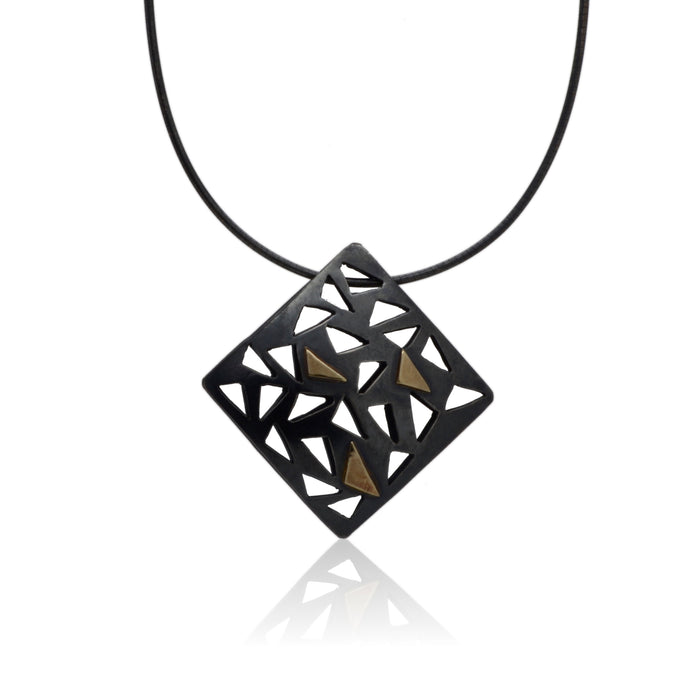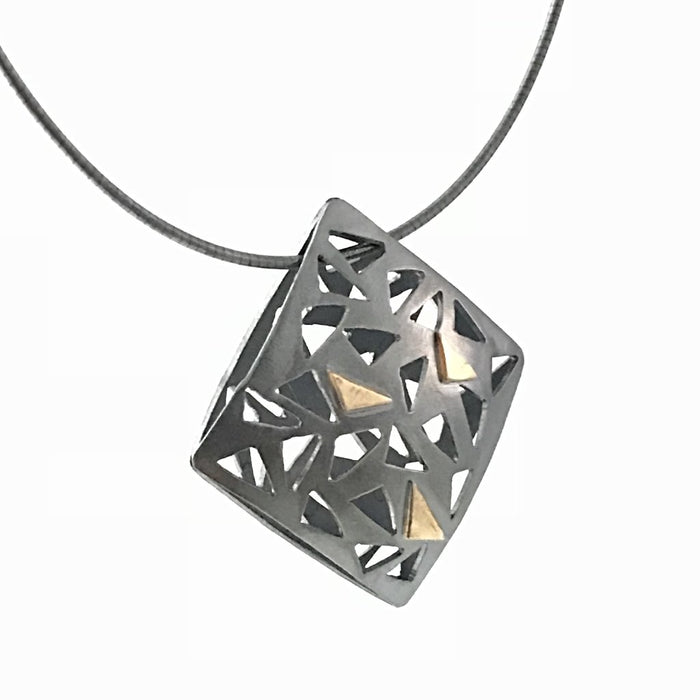 This lightweight, gorgeous pendant in 18K Gold and patinated Sterling Silver has been carefully handcrafted with triangular designs. It can be worn 2 ways, one with the 18K Gold triangles or one without. This new addition to the Authentica collection expresses my love for colors and shapes in my designs. A unique piece that can be worn for all occasions. 
The square design measures 2.5cm x 2.5cm
It is sold with a patinated Sterling Silver 1.2mm round Omega style necklace. 
Your pendant will be handcrafted and unique. 
Pendants are made-to-order and currently takes 10-15 days to handcraft.