Earrings Turquoise cabochons with Oxidised Sterling Silver and 14K Gold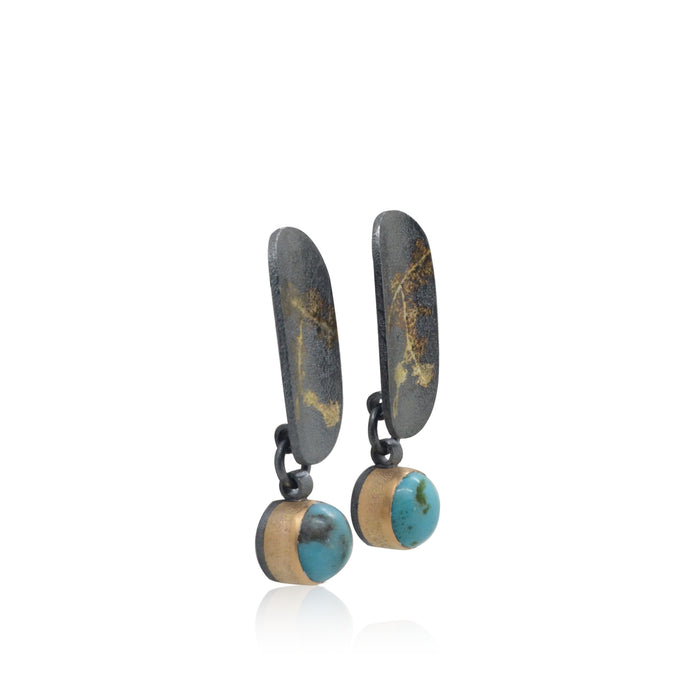 This gorgeous handcrafted pair of earrings with Turquoise round cabochons with lovely veins to match the 14K Gold "veins" on oxidized Sterling Silver. The cabochons are set in 14K Gold with a subtle texture to match the oxidized Sterling Silver ear piece. We love how the Turquoise and metal combo works. It just pops!!!
Made for pierced ears.
This pair will be especially handcrafted for you and will take 8-10 days. Note the "vein" details may differ slightly from the picture.
Made with love & joy in Singapore.