Dangle Earrings Mizuumi Whispers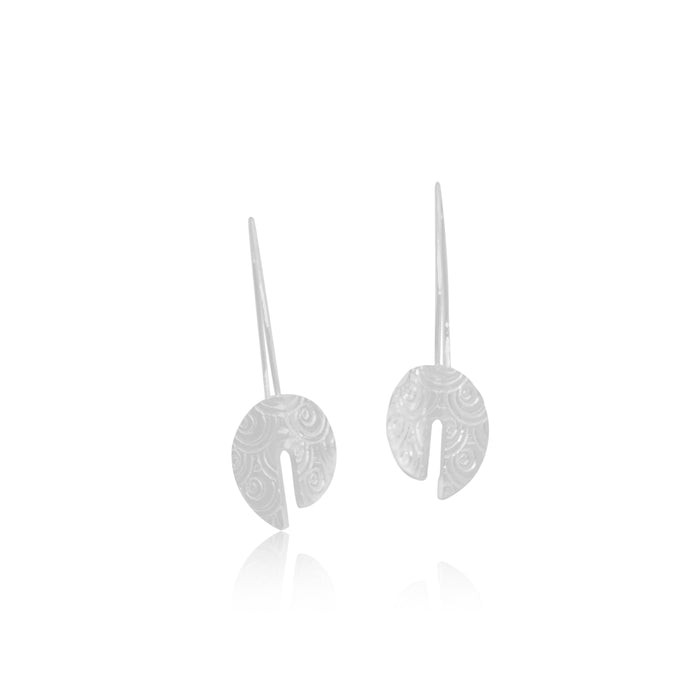 Discover the exquisite beauty of our Mizuumi Whispers Collection, meticulously crafted in Sterling Silver. Drawing inspiration from the graceful Japanese waves, these abstract shell-shaped dangle earrings are designed for everyday wear, infusing your style with timeless elegance. Elevate your look and embrace the allure of this stunning collection.
Made for pierced ears.
Dimension 1.5 inches (4cm) length