Chrysoprase Earrings handcrafted fine jewelry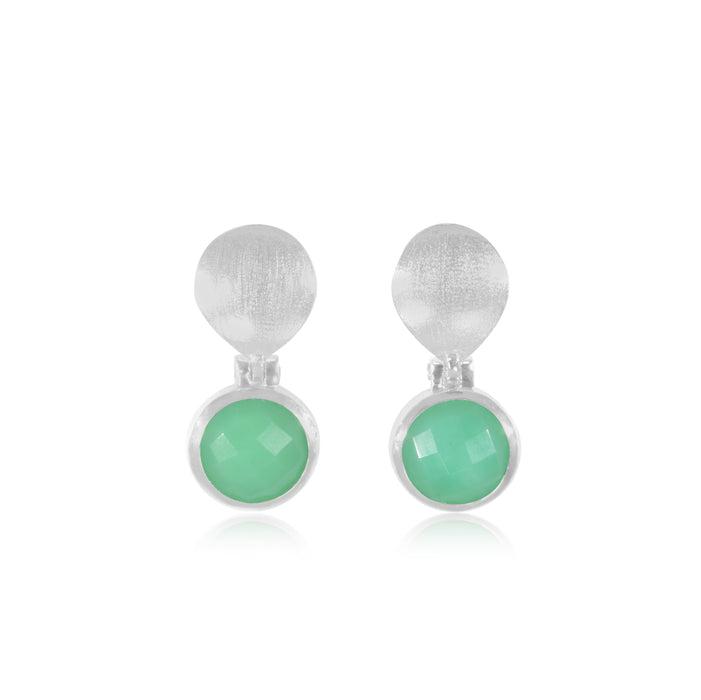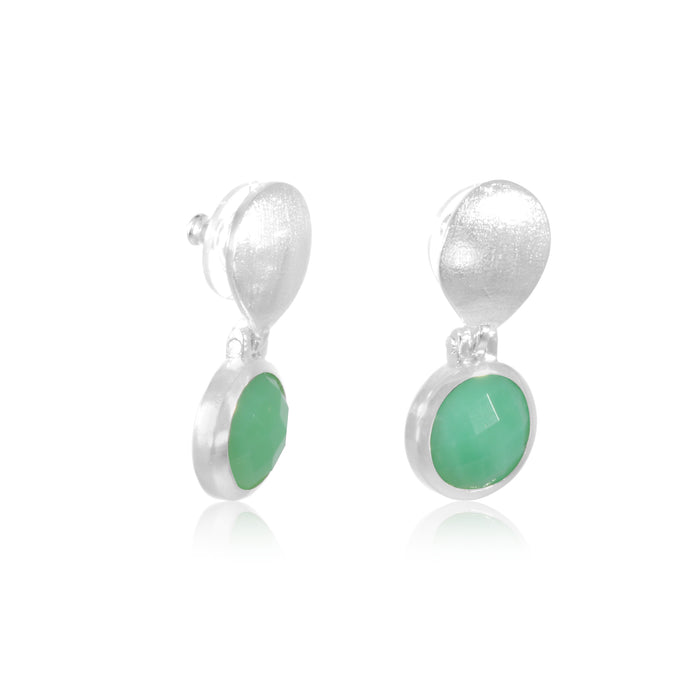 Handcrafted pair of earrings in Sterling Silver with chequer board cut Chrysoprase added to our "Les Colorés" collection. A pair of drop Sterling Silver, subtly textured and hinged to bezel set Chrysoprase make this elegant pair that can be worn for all occasions.
Made for pierced ears.
Dimension (Total Length): 25mm
Chrysoprase Diameter: 10mm