Wide Cuff Bracelet 14K Gold Patinated Sterling Silver with Tourmaline gemstones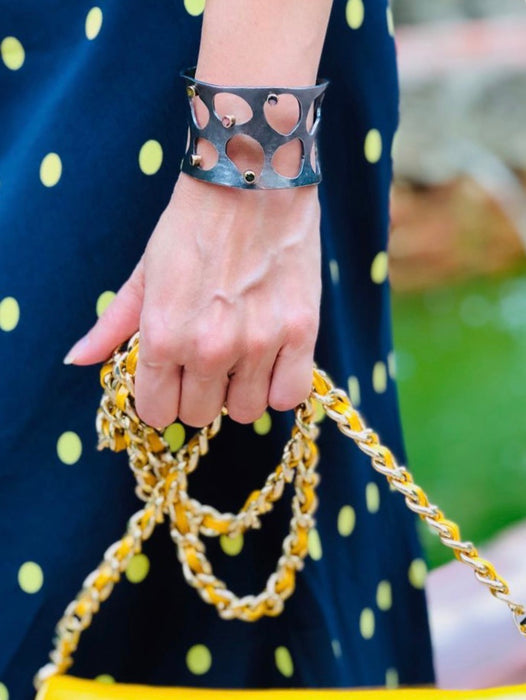 A one of a kind statement cuff bracelet in patinated Sterling Silver with multi coloured Tourmaline set in 14K Gold. The design has been carefully cut out and handcrafted, making it a unique piece. The beautiful combination of colors brings out the best of the precious metals and gemstones colors. This cuff bracelet is 1 1/2" (4cm) wide and fits all sizes. Create interest in your daily outfit and make it a go-to accessory in your wardrobe! An easy-to-wear piece that can match almost everything and can be worn from day to night!
Your bracelet will be handcrafted and unique.