Diamond pendant in 14K Gold and Oxidised Sterling Silver Handcrafted fine jewelry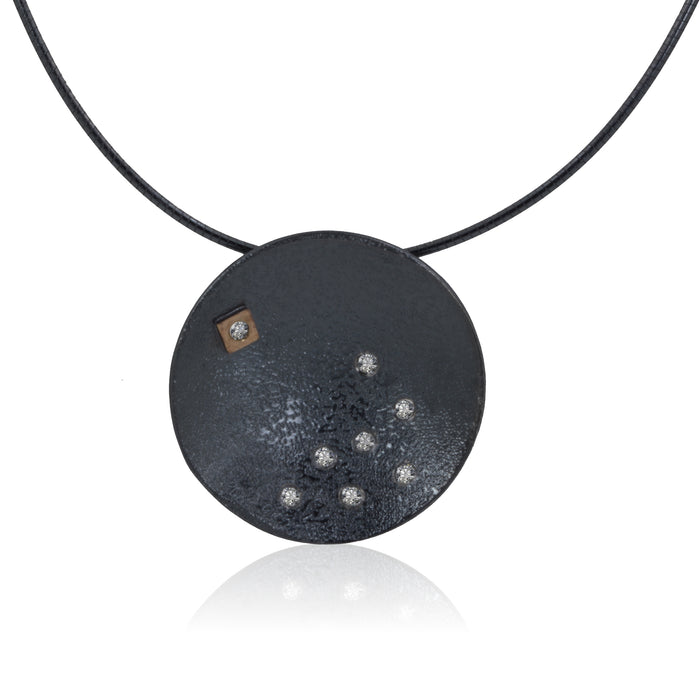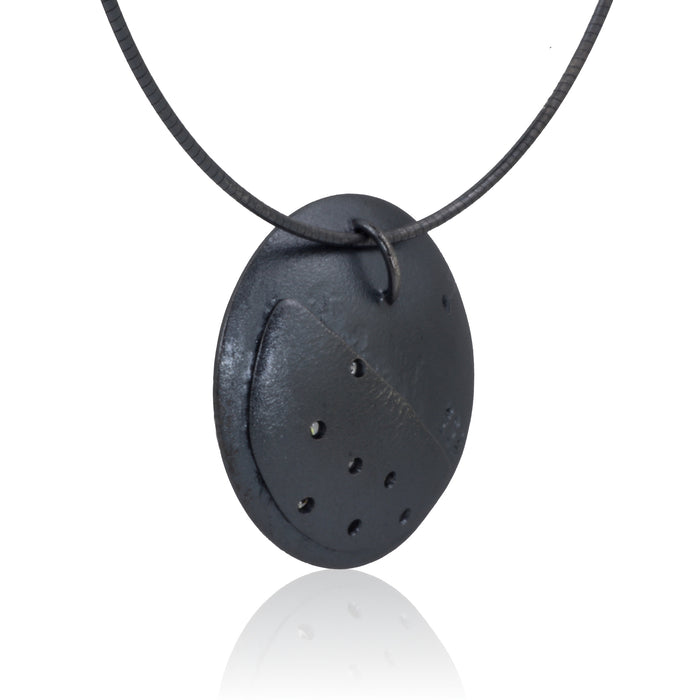 A modern heirloom, this new addition to our Starry Night collection features a round convex pendant with 14K Gold and 8 - 2mm Diamonds. Bring a splash of sophistication to your outfit with this uniquely modern piece.
It is sold with a patinated Sterling Silver 1.2mm round Omega style necklace. 
The round pendant is 2.8cm diameter.